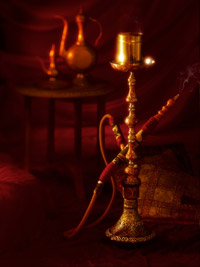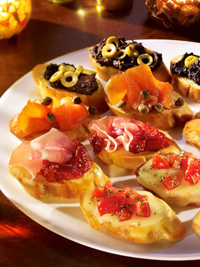 Ramayana Cafe & Restaurant is a restaurant-tea house, with an amazing setting, an oasis of relaxation, where you can enjoy a diversified food menu (breakfast, lunch/dinner, night and kids), a unique collection of teas, hookahs and drinks. Once inside you can forget to leave because Ramayana is opened 24/7, including the terrace, and we also serve food all night long.
Ramayana's food is prepared only with high quality ingredients, natural and tasty, many of them bought from local producers. The desserts are also freshly prepared and handmade only with natural ingredients. If you get here at night, we recommend our special platters with mini snacks, sandwiches and sweets which are perfect to share with your group. We even serve soups non-stop, if you wish for something lighter.
You can choose from an incredible tea collection, directly imported by us from around the world. We have more than 70 types of tea to satisfy all tastes, each and every one of them has a special taste. You will be served in a handmade wooden platter in a decorated porcelain teapot, accompanied by honey and fresh homemade cookies. Our special Ice Tea is also freshly prepared from our teas, following our own recipes and it's a highly appreciated product.
Ramayana Cafe & Restaurant is one of the few places on Valea Prahovei where you can enjoy a high quality hookah. You can choose from various types of flavors with water, milk or wine.
Besides our oriental setting and unique decorations, Ramayana's music plays an important role in creating a special atmosphere. The variety of musical styles takes you on a journey far away from the busy world beyond the walls of the cafe.
Ramayana team, always prompt and smiling, can offer valuable suggestions about the many delicious and unique products. Thanks to our Waiter Caller system, our beautiful waitresses will give you the space to relax in peace, but they will come as quickly as possible when you need something. All you have to do is press the button available at each table in the cafe and someone will rush to your table.